What's New
Posted:
10/16/2019
MCHS collaborated with the Center for the Visual Arts as the CVA invited artists to respond to various artifacts. The result is on display now at the CVA through November 9.
Posted:
10/15/2019
THE WAUSAU STORY Revisited Exhibit Now Showing at the Wausau Museum of Contemporary Art. Presented by the Marathon County Historical Society.
Posted:
08/28/2019
A favorite snack in 1938 was the potato chip. It was new! It satisfied the urge to crunch something, and it was tasty, too! The Red Dot company helped develop the perfect chip potato.
Posted:
08/01/2019
The elegant Hotel Wausau, built in 1925, was a boon to the local area for several decades.
Posted:
06/28/2019
A donation of six bottles from Marathon City Brewery helps tell the story of beer brewing in central Wisconsin.
Posted:
06/18/2019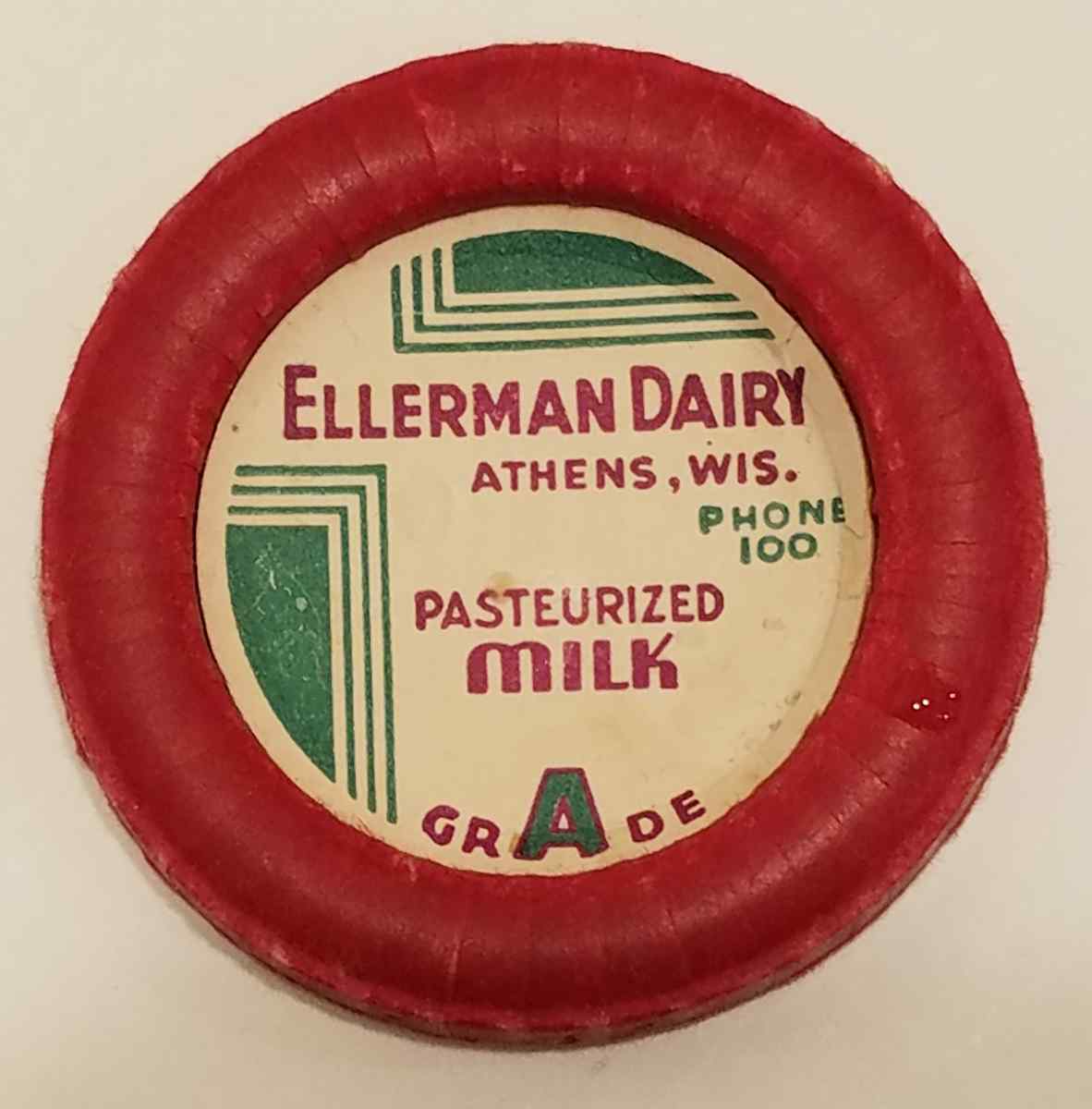 Ellerman Dairy operated near Athens during the 1950s. Do you have any stories?
Posted:
06/13/2019
The Marathon County Historical is proud to participate in the Blue Star program that provides free admission to museums across the country to active military families.
Posted:
06/12/2019
Curators found a button in our artifact collection, and wondered what its story was.
Posted:
06/05/2019
MCHS has created a simple tool that children can use to interview grandparents. Download our PDF and get started sharing stories!
Posted:
12/06/2018
A special donation returned antique light fixtures to Wausau.
Pages